off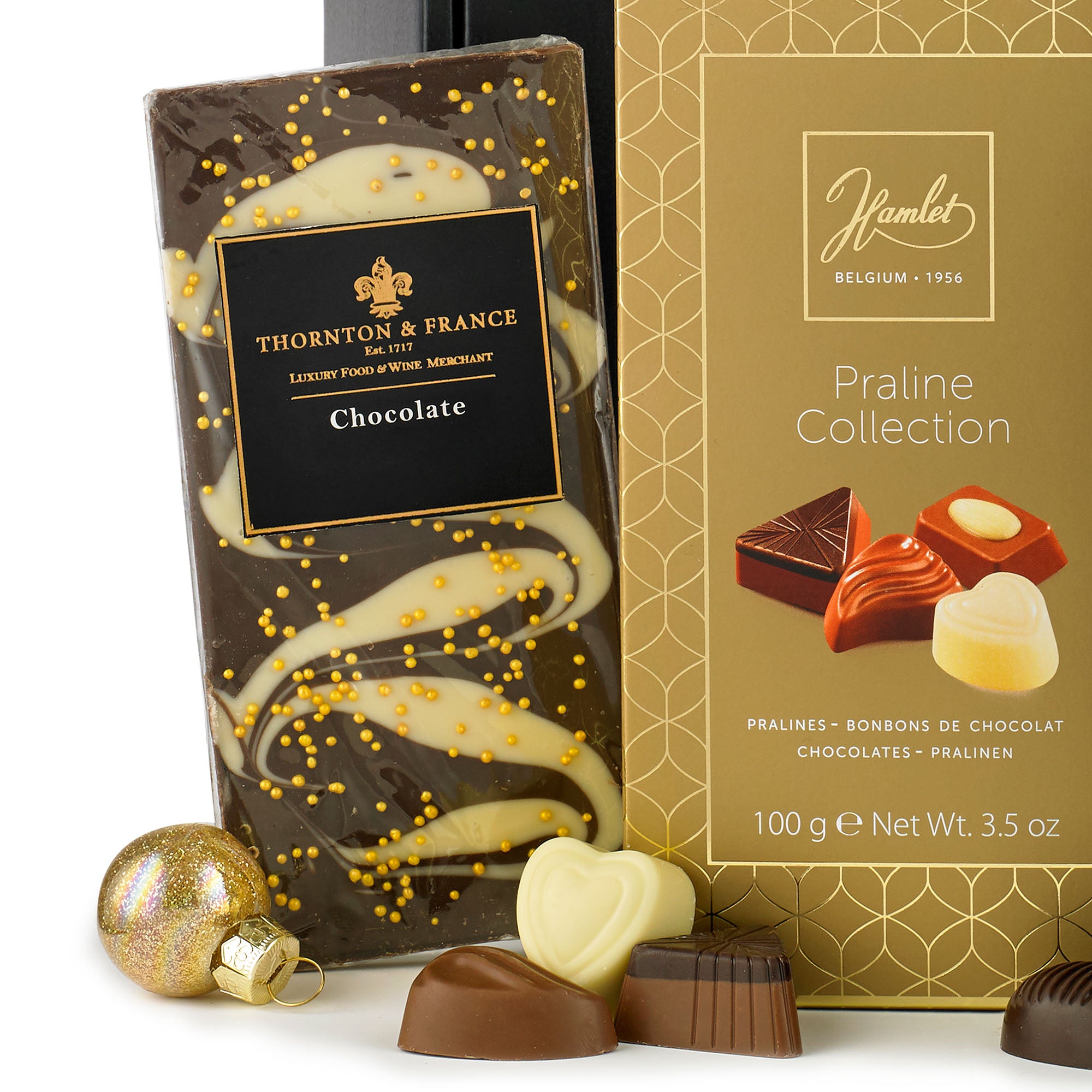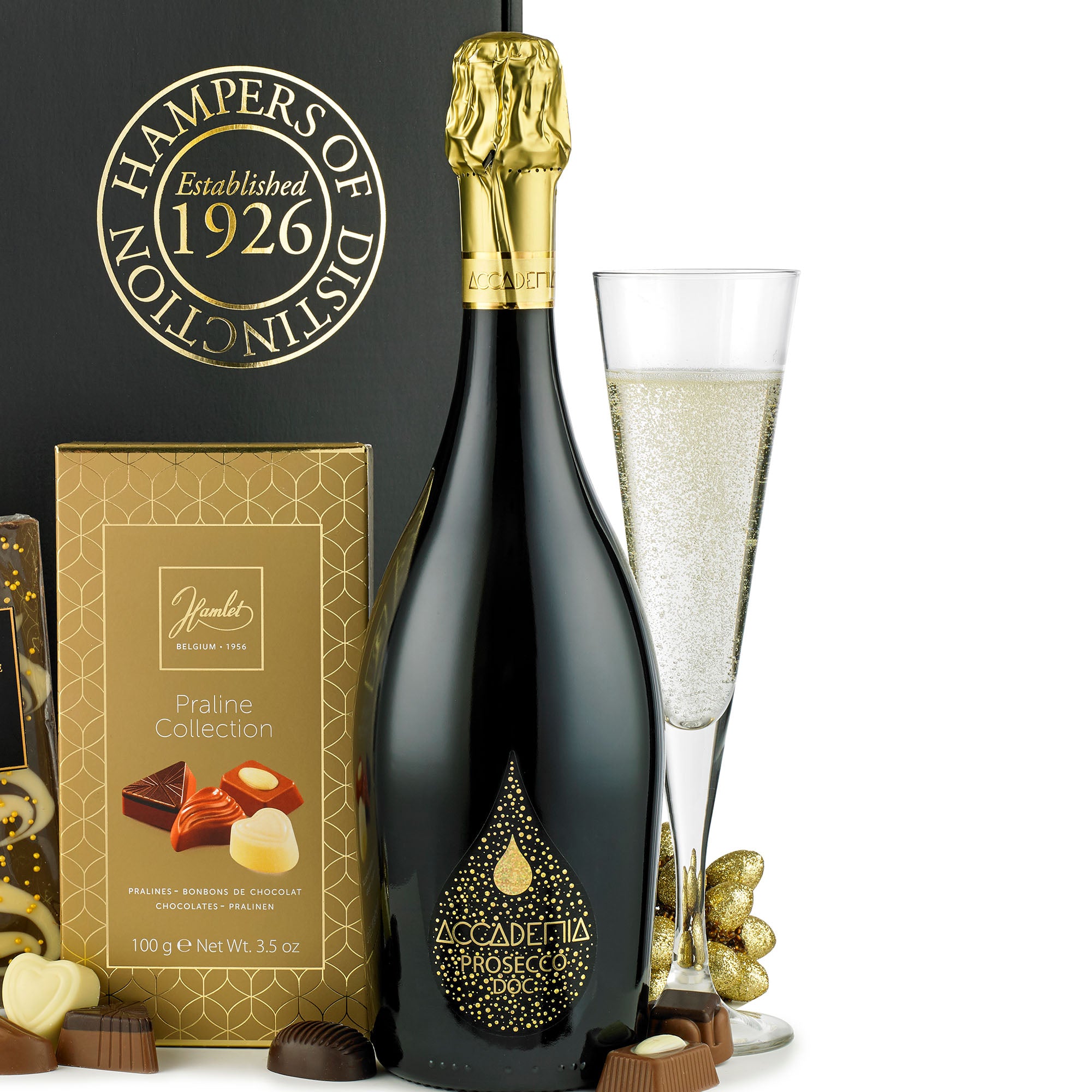 Product Code: H23102
Brighten up someone's day with the delightful combination of Prosecco and Chocolates in this gift set. This Prosecco is a premium quality, dry Italian sparkling wine that is sure to delight any wine lover's palate. Its crisp and refreshing taste is perfectly complemented by the decadent, assorted chocolates included in the set.
Presented in a stylish black gift box, this mini hamper is perfect for any special occasion, from birthdays to Christmas and New Year's. Whether you're looking for a gift for a friend, family member, or loved one, this Prosecco and Chocolates gift set is guaranteed to impress.
The Accademia Prosecco D.O.C 75cl from Italy is the perfect choice for those who appreciate the finer things in life. With its subtle notes of ripe fruit and delicate floral aromas, this Prosecco is a true delight for the senses. It's the perfect accompaniment to any celebration or romantic evening.
The gift set also includes a delectable selection of chocolates. The Hamlet Praline Collection 100g offers a range of mouth-watering pralines in a variety of flavours, from hazelnut to caramel. For those who prefer milk chocolate, the Thornton & France Milk Chocolate Bar 80g is the perfect choice. Both are sure to satisfy any sweet tooth.
In conclusion, this Prosecco and Chocolates gift set is the perfect way to show someone how much you care. It's a thoughtful and sophisticated gift that's guaranteed to bring a smile to anyone's face. Whether you're celebrating a special occasion or simply want to let someone know you're thinking of them, this gift set is the perfect choice.
Accademia Prosecco D.O.C 75cl (Italy)
Hamlet Praline Collection 100g
Thornton & France Milk Chocolate Bar 80g
Packed in a Black Gift Box
Order within for delivery on
Order within for delivery on
Over 95 Years' Experience
British Business (Over 100 Employees)