off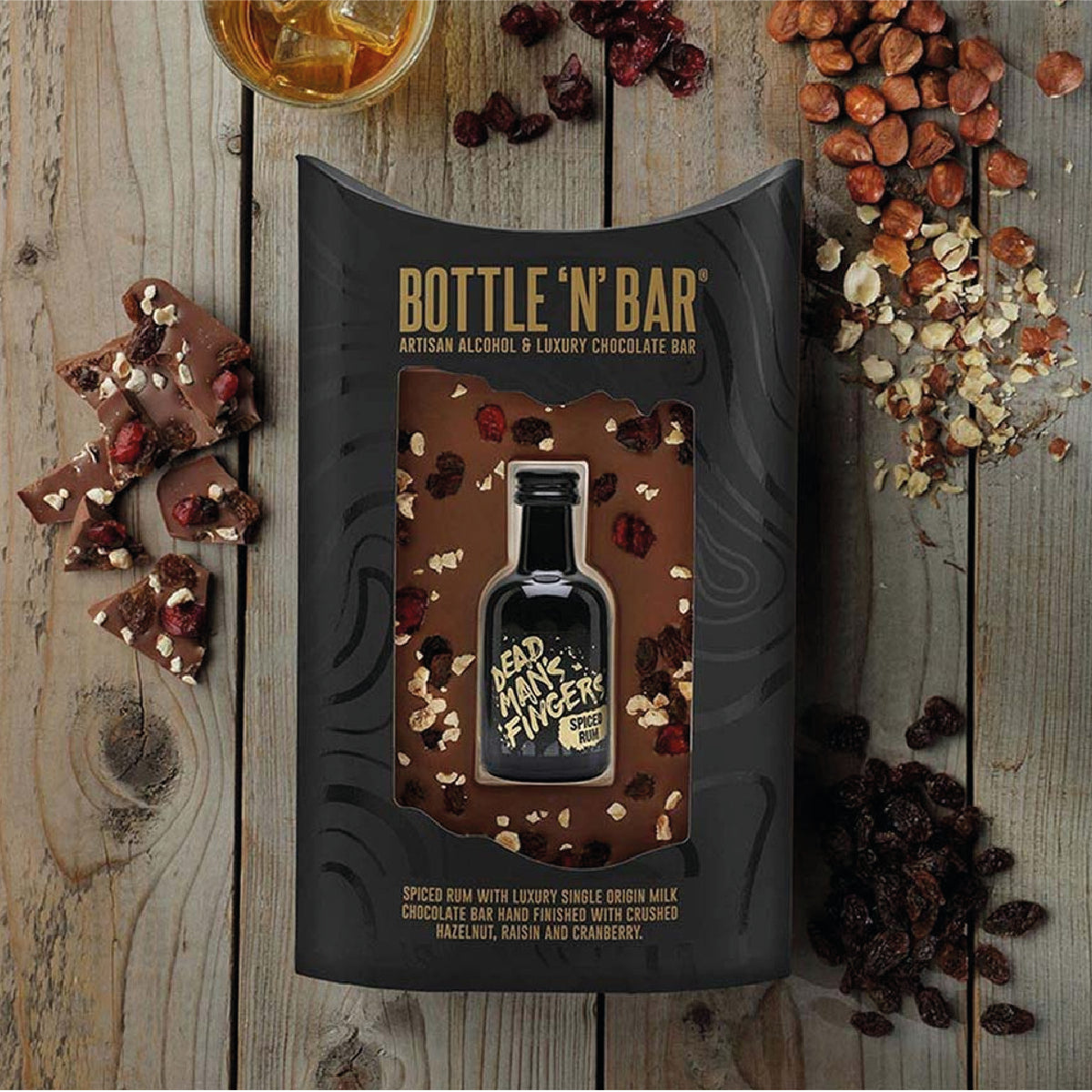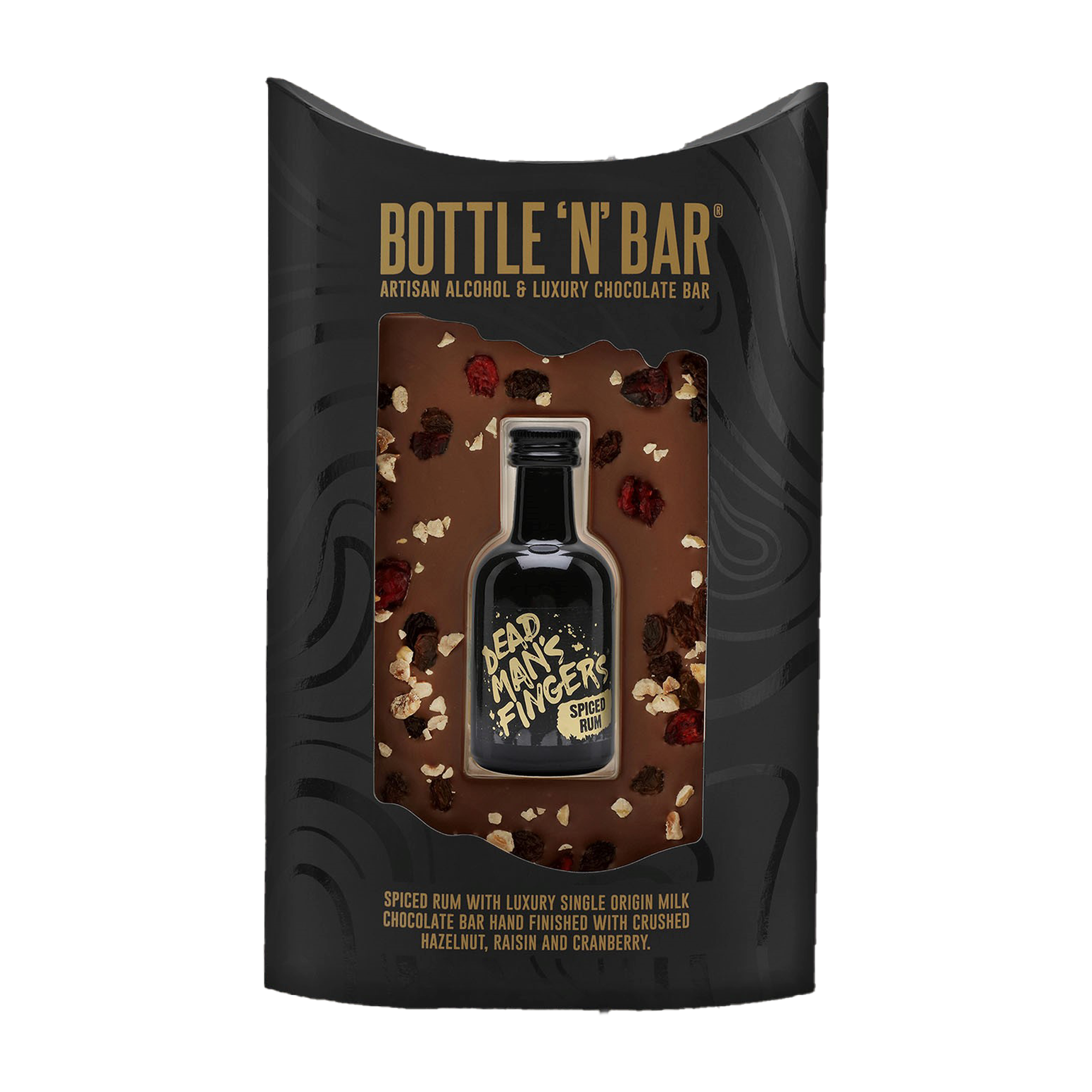 Product Code: BB19024
Dead Man's Finger Gift - Bottle N Bar
Looking for a gift that'll make Dad's day? Look no further than our Bottle Bar with Dead Man's Finger Rum! This incredible Dead Man's Finger gift is the ultimate treat for Father's Day or any special occasion for your dear old dad.
Crafted with care and packed with flavor, this Bottle Bar is the perfect companion for those who appreciate a little adventure in their drinks. Inside, you'll find a bottle of Dead Man's Finger Rum, known for its bold and distinctive taste that'll awaken Dad's taste buds with every sip. And that bottle is surrounded by a luxurious bar of single-origin milk chocolate hand-finished with pieces of crushed hazelnut, raisins and cranberry for a real rum & raisin vibe.
Imagine the smile on his face as he uncovers this treasure trove of delightful flavors. Dad can shake up his favorite cocktails or enjoy the rum on its own, savoring the smoothness and richness that Dead Man's Finger is renowned for. Whether he's a rum connoisseur or just loves trying something new, this gift will surely impress.
Not only is this Bottle Bar with Dead Man's Finger Rum a fantastic choice for Father's Day gifts, but it's also a great option for birthdays, anniversaries, or to show your appreciation. The beautifully designed packaging adds a touch of elegance to the gift, making it even more special.
So, why settle for an ordinary present when you can surprise Dad with this extraordinary Dead Man's Finger gift? Order now and let the celebration begin! Cheers to Dad and all the amazing memories you'll create together with this remarkable Bottle Bar.
Single Origin Milk Chocolate Bar Hand Finished with Crushed Hazelnut Raisin and Cranberry 150g
 Dead Mans Finger Spiced Rum Alc.37.5% vol.
Packed in a branded Bottle N Bar Carton
Order within for delivery on
Order within for delivery on
Over 95 Years' Experience
British Business (Over 100 Employees)
Dead Man's Finger Gift - Bottle N Bar